Mibau Stema Group to supply record volume of aggregates to the Fehmarn Belt tunnel project
Mibau Stema Group, part of building materials company Heidelberg Materials, is to supply 4 million tonnes of aggregates from Norway for the construction of the Fehmarnbelt tunnel, which will be the world's longest underwater tunnel. Customer is Joint Venture Femern Link Contractors (FLC)*.  
"We are very proud to deliver and contribute to this important development project, which connects communities and creates new opportunities for both people and business. This is the largest project to date for Mibau Stema Group, and I feel a great sense of gratitude to all our employees who have worked for more than ten years to prepare for this deal. Now we are more than ready to start deliveries," says Claus Boisen, CEO of Mibau Stema Group. 
The Fehmarnbelt Tunnel is one of the most important urban development projects in Northern Europe, linking two continents. The 18-kilometre tunnel will enable faster, safer and more sustainable travel between Scandinavia and the rest of Europe. Once completed the tunnel will enable people to travel smoothly from Germany and to Sweden by car or train.  It will deliver a significant contribution to a green transeuropean traffic corridor by creating a 160 km shortcut, creating a viable alternative to air traffic, and shifting goods from trucks to electrified freight trains.  
The aggregates which will be delivered over four years, will be produced at the Jelsa quarry in Norway - Europe's largest aggregates facility operated by the subsidary company Norsk Stein.  
The material will mainly be used in production of the high standard concrete used for casting the tunnel elements. The tunnel will be constructed by 89 concrete tunnel elements on shore in a newly built specially dedicated construction port. The standard elements are 217 meter long, weighing 73,500 tonnes each. Once an element is ready it will be made watertight and floated in a drydock before being towed by tugs to the tunnel location where it will be immersed and installed precisely in a 12 metre deep dredged trench. 
Mibau Stema Group qualified for the contract through its large production capacity at Jelsa, its high quality aggregates, and a well-developed reliable supply network of large vessels with a capacity of 26,000 tonnes - keeping the number of transports to the dedicated construction port in Rodbyhavn to a minimum.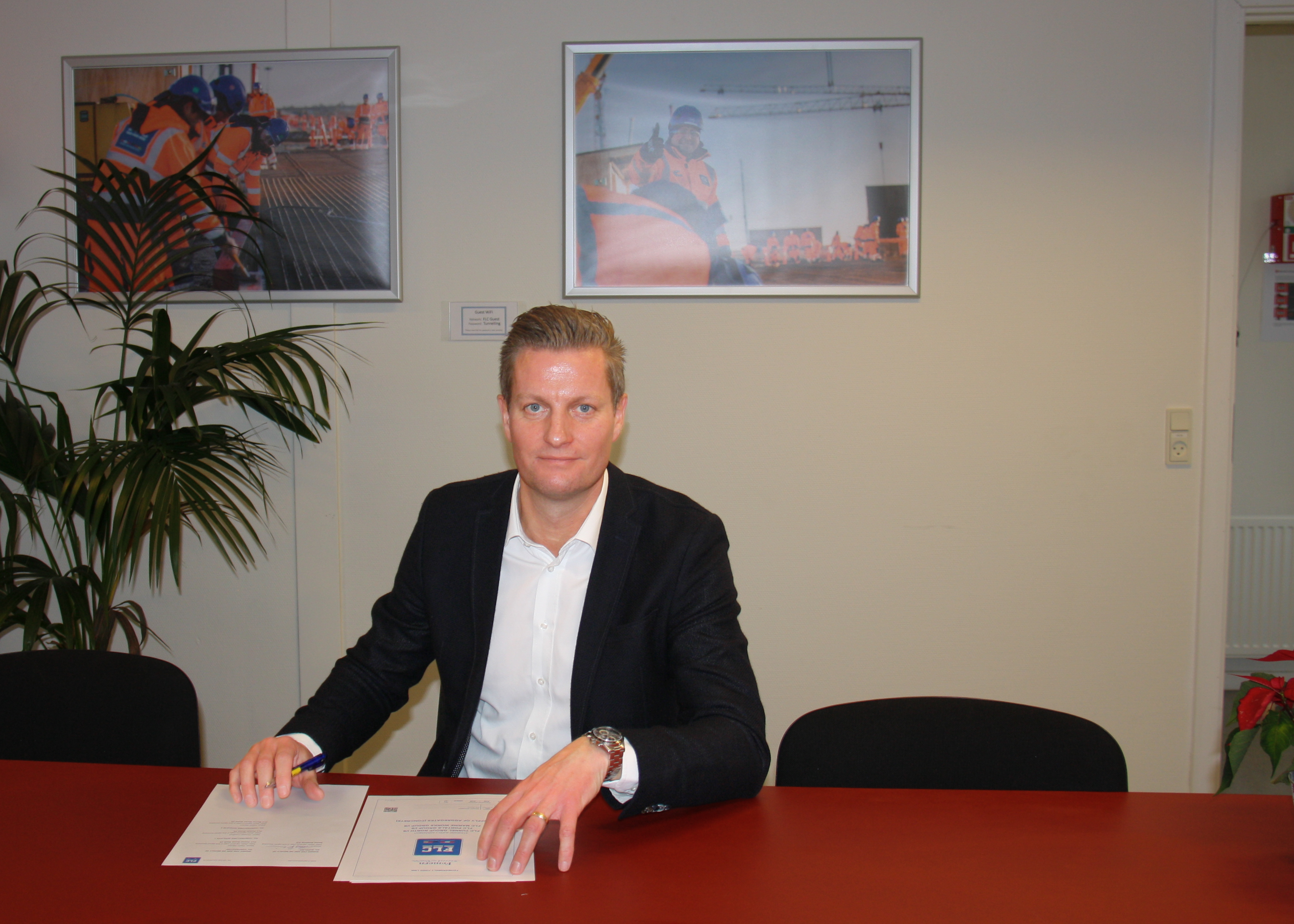 For more information you are welcome to contact:
Claus Boisen, Chief Executive Officer Mibau Holding GmbH and Stema Shipping A/S
* The consortium, Femern Link Contractors (FLC), consists of VINCI Constructions Grands Projects (France), Aarsleff (Denmark), Max Bögl Stiftung & CO KG (Germany), BAM Infra BV (Netherlands), BAM International BV (Netherlands), Wayss & Freytag Ingenieurbau AG (Germany), Solétanche-Bachy International SAS (France), CFE SA (Belgium), Dredging International NV (Belgium).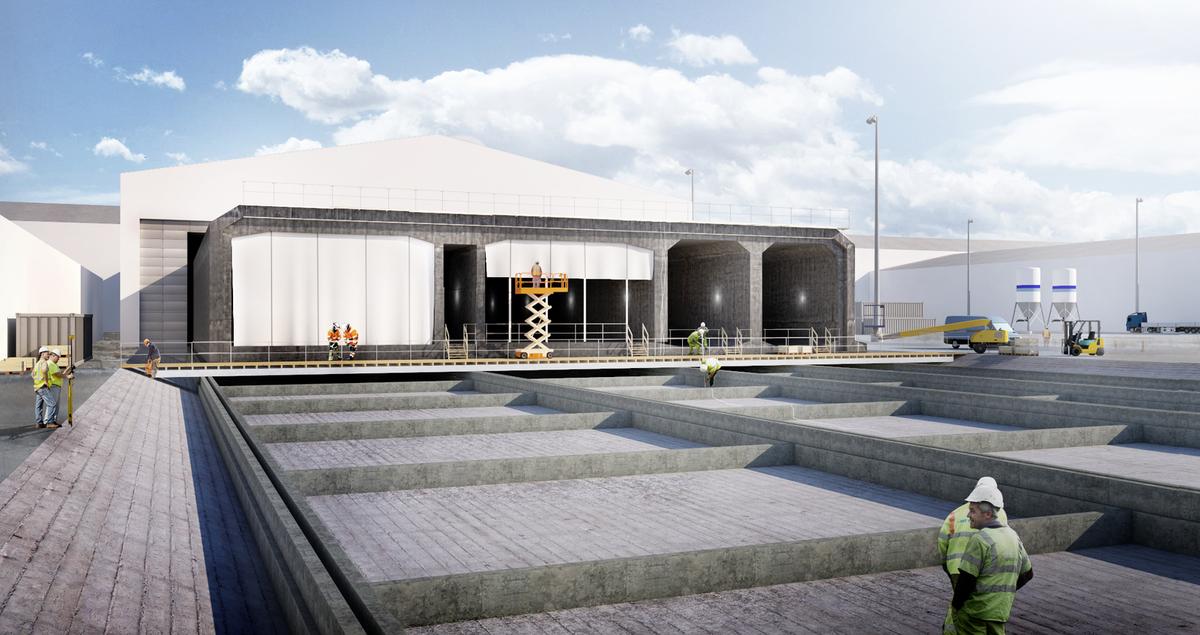 Construction port.
Illustration: Femern A/S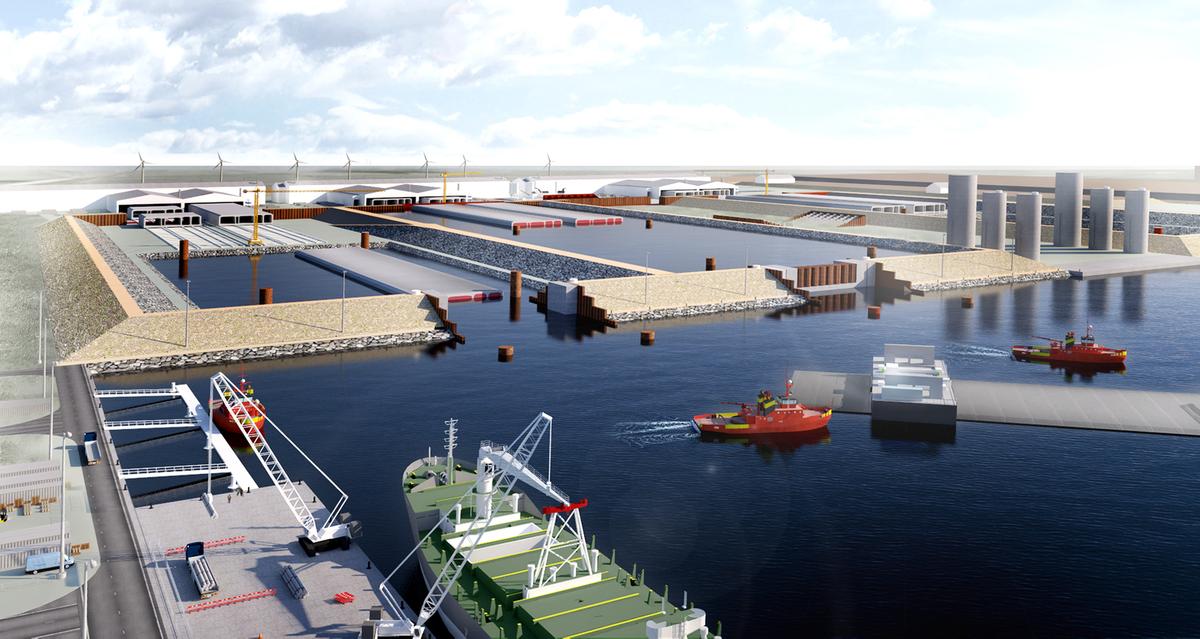 Construction port.
Illustration: Femern A/S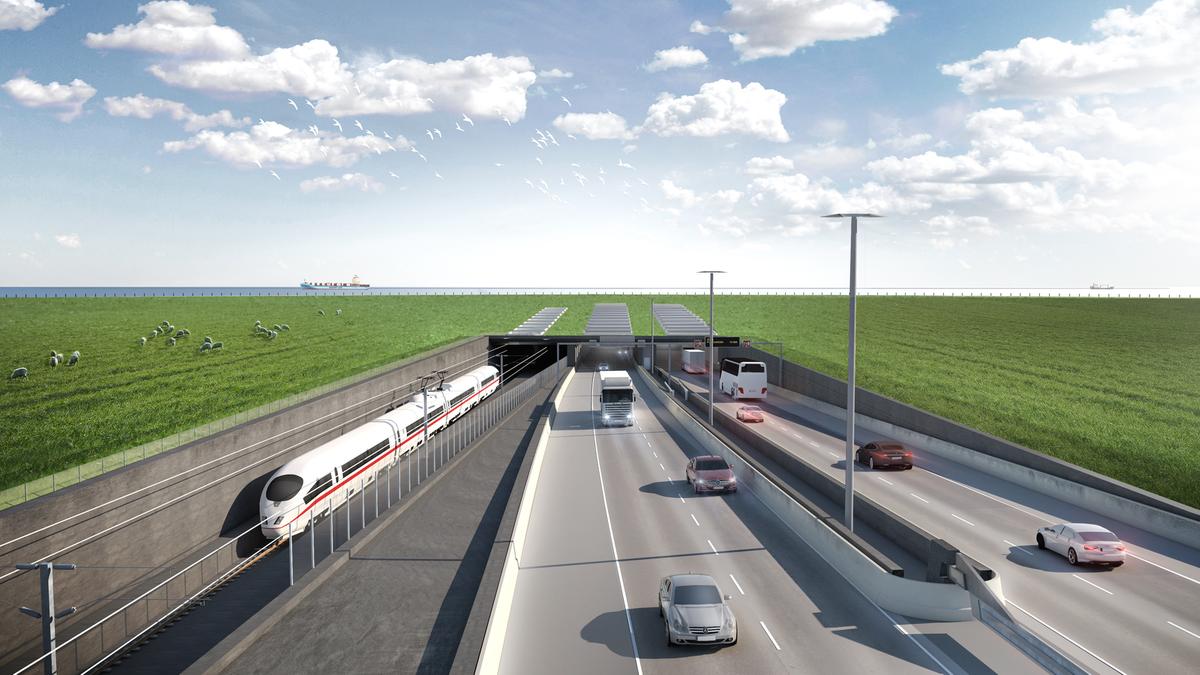 Entrance to the tunnel..
Illustration: Femern A/S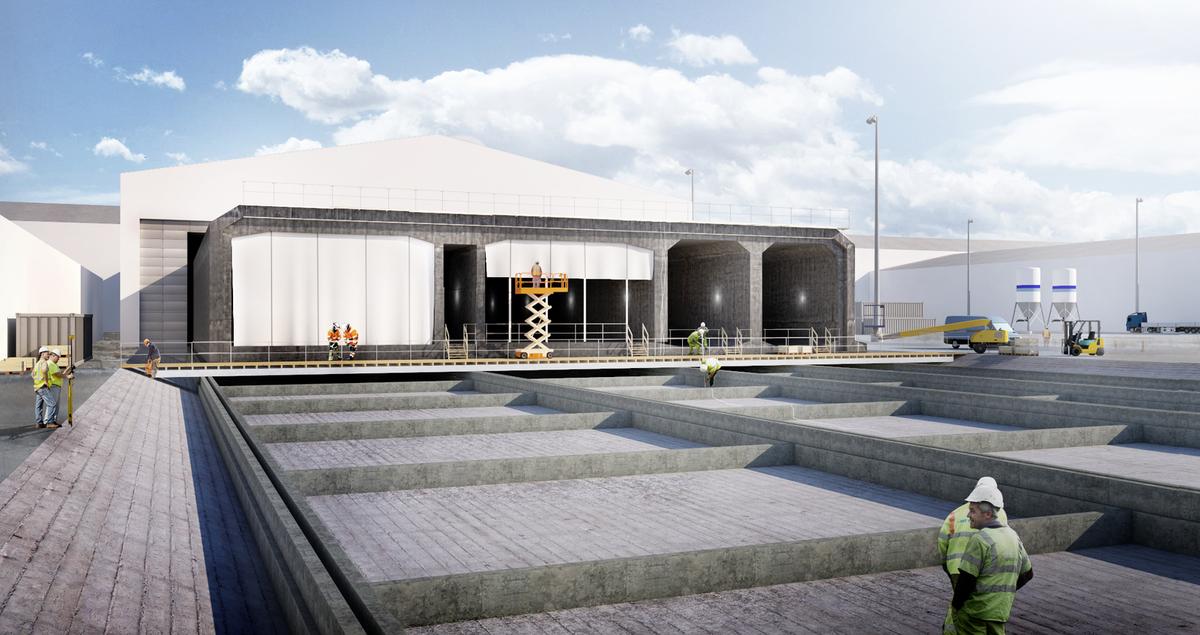 Construction port.
Illustration: Femern A/S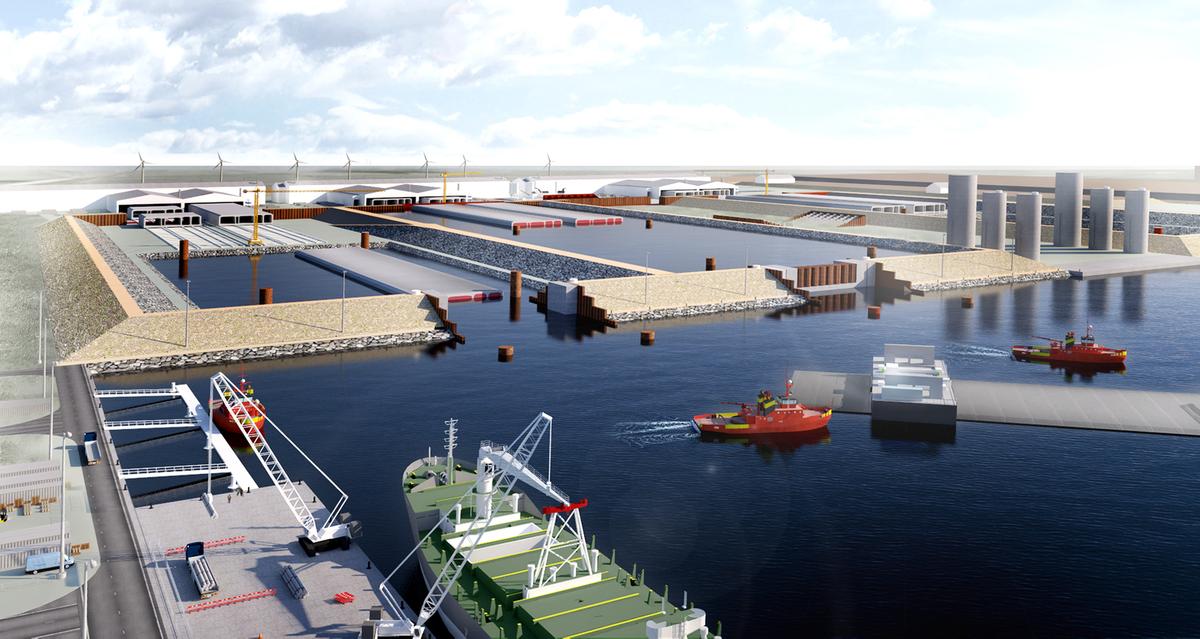 Construction port.
Illustration: Femern A/S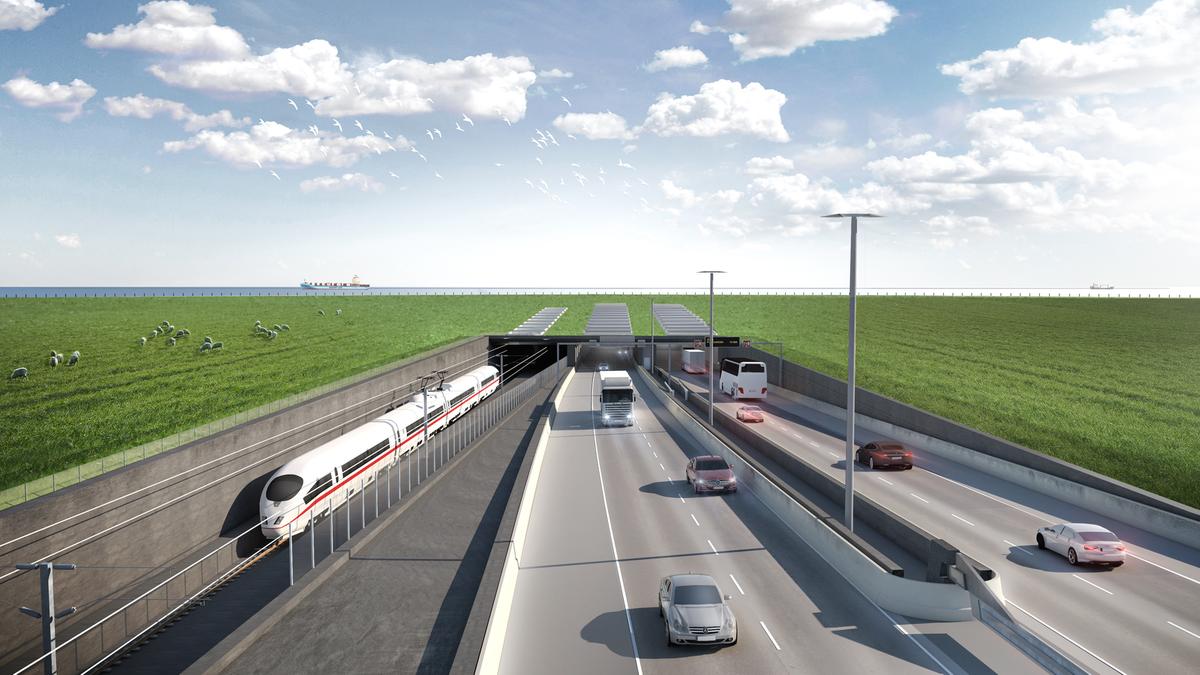 Entrance to the tunnel..
Illustration: Femern A/S