Heidelberg Materials partners with Volvo Group to reduce emissions in construction industry
Heidelberg Materials has signed a collaborative agreement with Volvo Group. The aim is to jointly investigate and develop how the building materials company's activities in loading and hauling can be solved with the help of electrified vehicles – an important step for reducing carbon emissions in the construction sector.  
As part of the agreement, Volvo Group's emission-free solutions, a mix of its electric trucks and construction equipment machines, will be put to work in a number of Heidelberg Material's north European sites and quarries.  
Both available vehicles and prototypes will be used and tested in daily work within the operations. This gives Volvo and Heidelberg Materials the opportunity to evaluate the vehicles with regards to operating efficiency, maintenance and not least charging at the work sites. 
Finding ways to reduce climate impact is vital for Heidelberg Materials to reach net zero carbon emissions across its value chain, and transport activities makes a significant share. In the Northern Europe region, land-based transport accounts for a total of 6% of the value chain footprint. Electrification of the fleet has the potential to reduce annual emissions by up to 200.000 tonnes. In addition, electrified vehicles provide quieter and better work environment and urban surroundings. 
"The partnership with Volvo is a lighthouse project in our industry and has the potential to significantly push the decarbonisation of our entire value chain in Northern Europe.  We look forward to working together to identify and implement state-of-the-art solutions for a fast climate transition in the construction sector," says Heidelberg Materials CEO Dr Dominik von Achten. 
Martin Lundstedt, President and CEO of Volvo Group, says: "Collaborative partnerships like this address climate change across the value chain. While we are focused on reducing carbon emissions for both our products and our own operations, we are also committed to helping our customers lead by example through innovative collaborations that deliver much-needed change". 
During 2023 a six-month joint feasibility study will be carried out to decide on what emission-free vehicle technology and charging infrastructure will best suit the requirements of Heidelberg Materials' operations - existing as well as future solutions. The holistic study will provide a unique opportunity to map, tailor and implement a complete CO2 reduction program throughout the operations considering transport and loading activities. The project will mainly focus on the larger sites in the Nordic region, and already during the summer the first vehicle will be in operation at the cement plant in Slite, Sweden.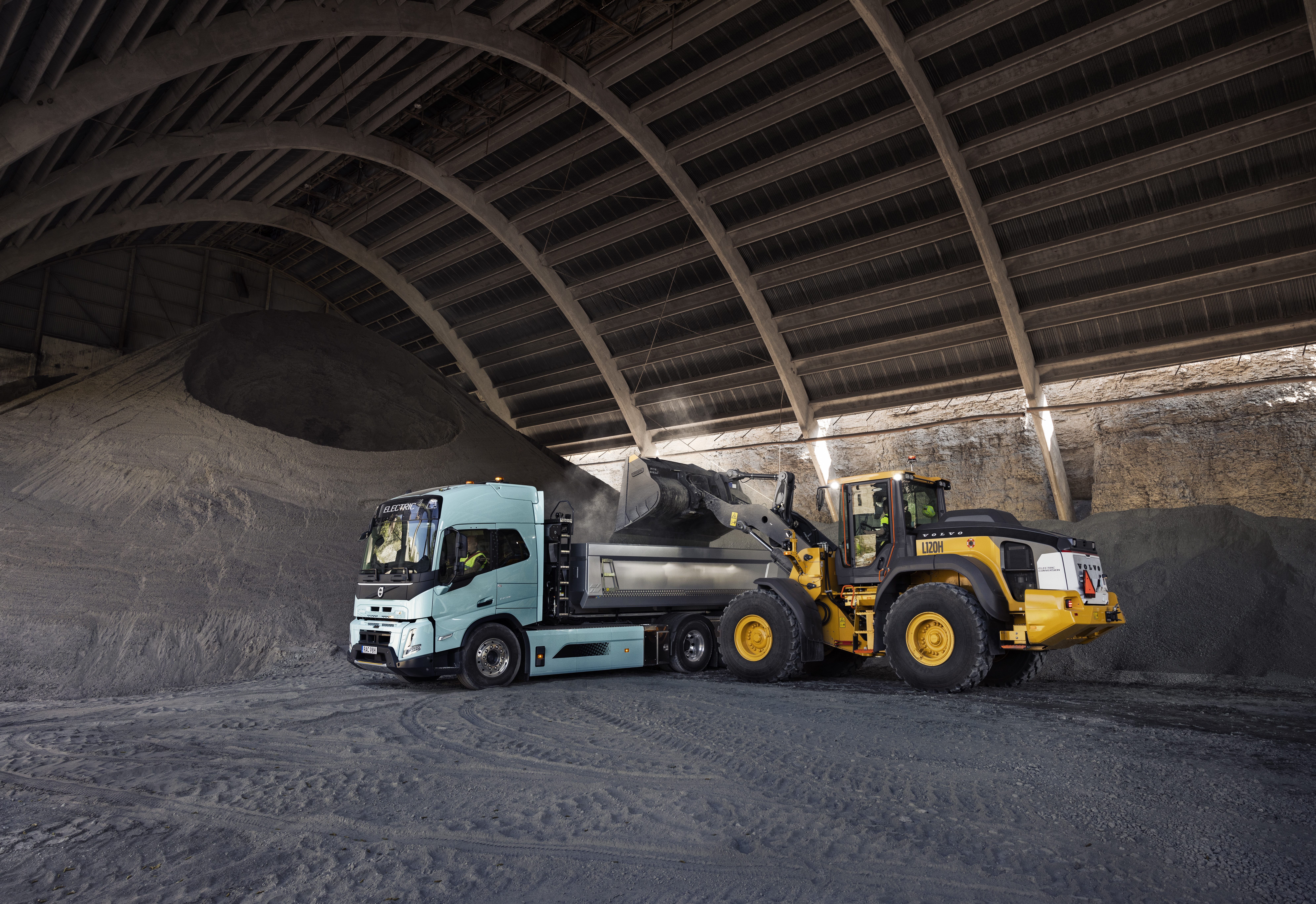 Eldriven lastbil Volvo FMX Electric och Volvo eldriven hjullastare, L120H. Electric truck Volvo FMX Electric and Volvo electric wheel loader, L120H
Volvo Group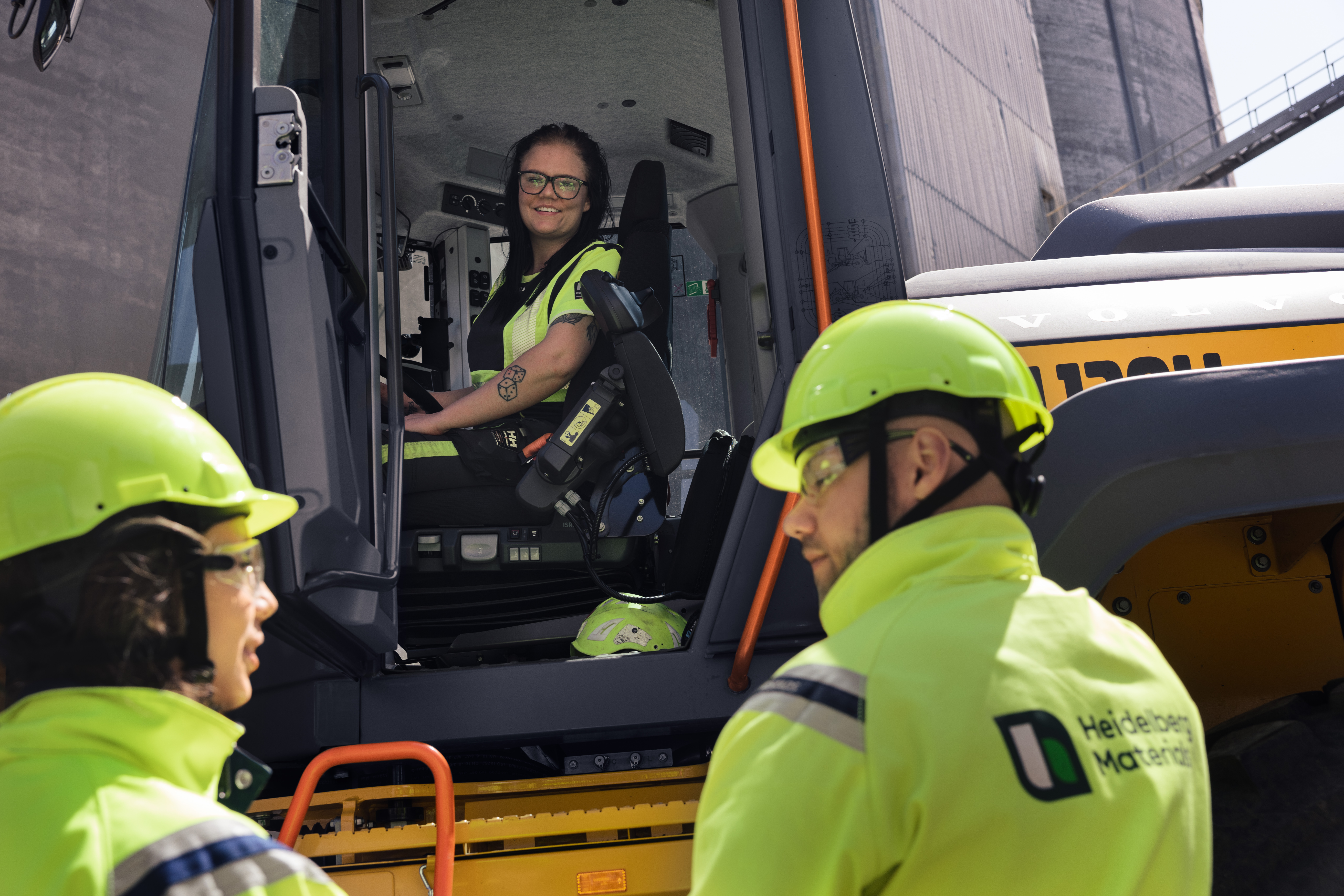 Samtal vid eldriven hjullastare Volvo L120H. Conversation at Volvo electric wheel loader, L120H
Volvo Group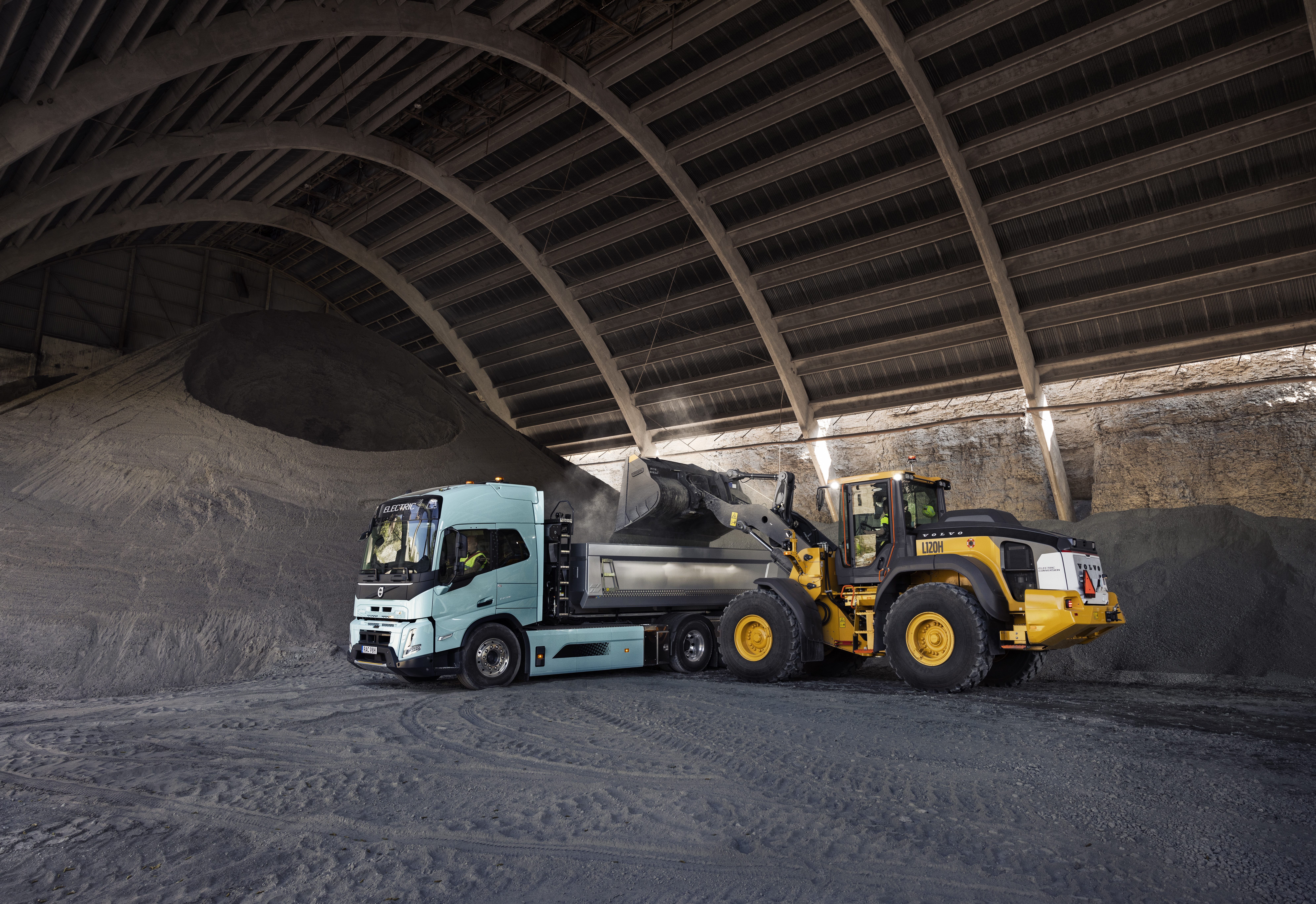 Eldriven lastbil Volvo FMX Electric och Volvo eldriven hjullastare, L120H. Electric truck Volvo FMX Electric and Volvo electric wheel loader, L120H
Volvo Group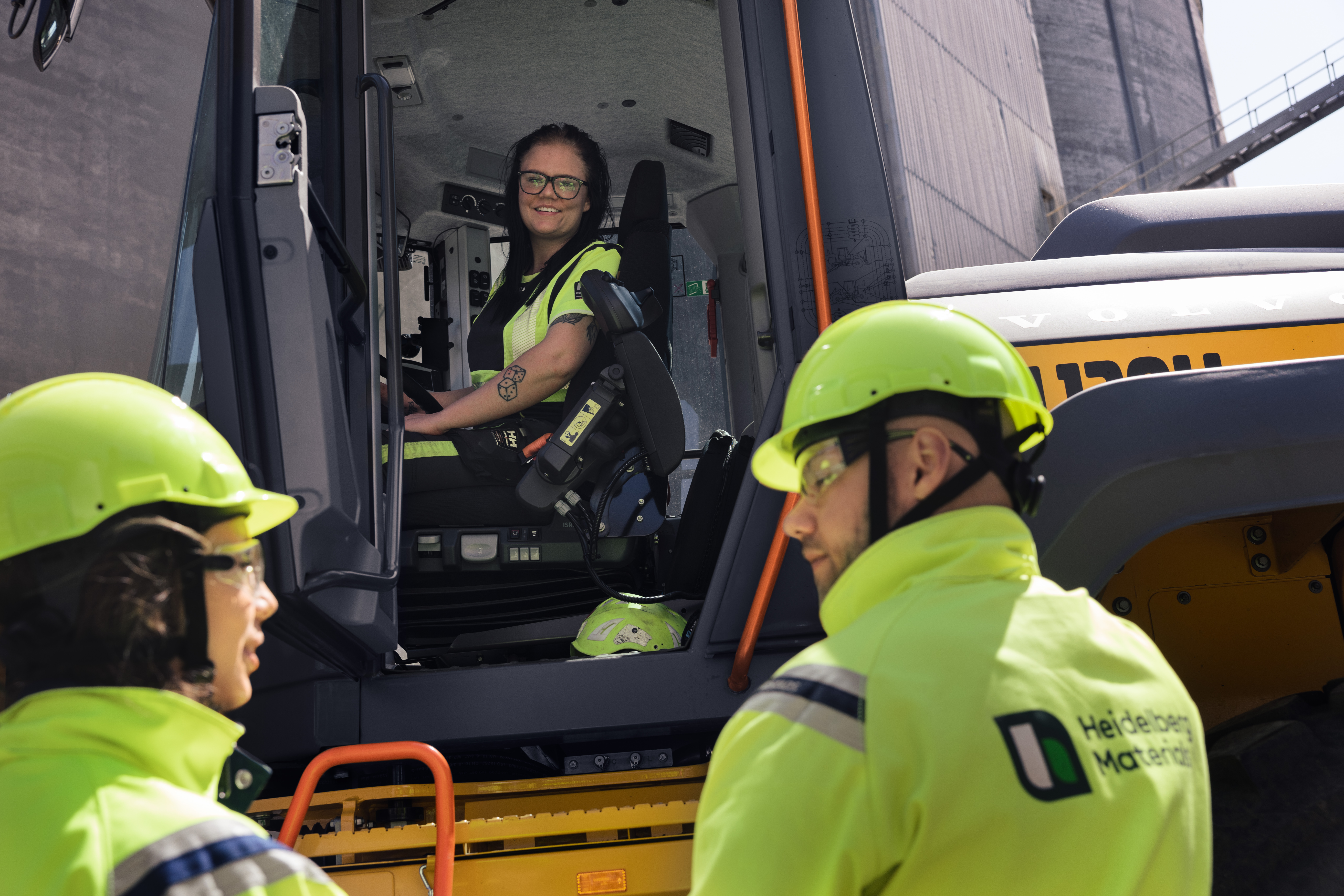 Samtal vid eldriven hjullastare Volvo L120H. Conversation at Volvo electric wheel loader, L120H
Volvo Group